These pages are from the Leon Baldwin 9th Infantry Division website. They are dedicated to his memory and the high quality of his work. His website stopped publication in 2001 and still remains the benchmark by which all military websites are measured. His website was this webmaster's goal for quality which I never matched.
Captain Leon Baldwin was a surgeon with the 9th Medical Battalion, 9th Infantry Division.
Thank you Leon.
Shown below are the 11 publications produced by the 9th Infantry Division and one produced by the 3rd Brigade, reorganized as an independent Brigade on 26 July 1969 at Tan An, which remained in Vietnam until October 1970 under Operational Control (OPCON) of the 25th Infantry Division. The 9th Infantry Division was deactivated 25 September 1969 at Scofield Barracks, Hawaii, the US home base of the 25th Infantry Division. Major General (MG) Harris Hollis was the last 9th Infantry Division commander in Vietnam and deactivated the Division in Hawaii. He took over as the commander of the 25th Infantry Division, in Vietnam, during October 1969.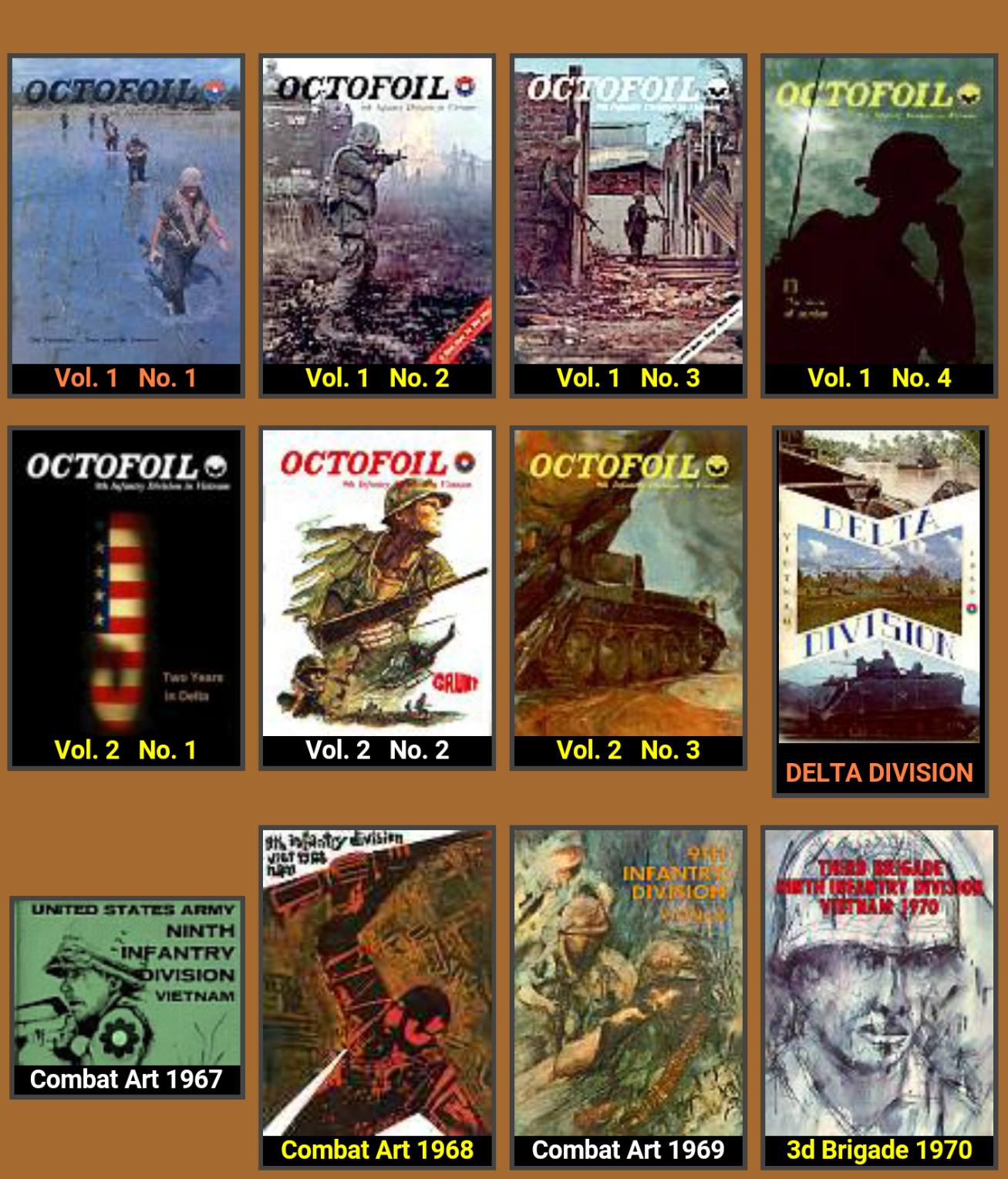 Below are the links to the publications - as they are posted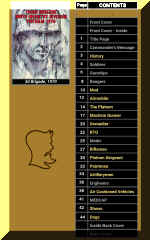 -3rd Brigade 1970 Orientation Brochure-
This publication is primarily photos and is missing a few photos.
3rd Brigade did not have the resources, that the 9th ID had, to produce the OCTOFOIL Magazine
Click HERE to view