Reunions

15th Combat Engineer
Battalion Association
Reunion 2003 - Springfield, MO
July 3-6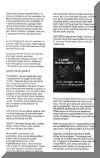 The 15th CEBA Newsletter (9/14/02)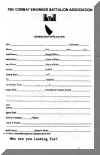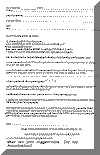 15th CEBA Newsletter Inserts:
1-Daily Reunion Schedule and Driving Distances
2-Preliminary Menus
3-15th CEBA Membership Application, Pg 1
4-15th CEBA Membership Application, Pg 2
Webmaster Note: The membership dues printed in the original Newsletter inadvertently showed some annual dues incorrectly. With the approval of the 15th CEBA, the correct dues (significantly lower) are shown on the "15th CEBA Membership Application, Pg 2."



Inserts continued:
1-Reunion Registration Form (due by 2/15/03)
2-Stars and Strips Museum newspaper article
To print any of the above, do the following:
(These instructions are for Internet Explorer. If you are using Netscape Navigator, the actions and selections will be similar)
1- Move your cursor over the thumbnail (your cursor will change to a hand) you wish to print and "Click" your left mouse button. This brings the full size image onto your screen.
2- Move your cursor onto the full size image and "Click" your right mouse button. Your will get a list of options.
3- Select "Print Picture ..." to print the image (you do have to have a printer attached and turned on).
4- An alternative is to select "Save Picture As ..." to save the image as a file on your computer.


As posted on Military.com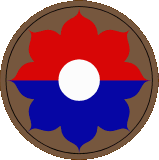 Ninth Infantry Division Association
-WW II Reunion-
Posted by: Joseph Killen

Service:
Army
Date:
Apr 22, 2003 - Apr 25, 2003
Place:
Lancaster Host Resort (WW II only)
City:
Lancaster
State:
Pennsylvania
Country:
United States
Person to Contact:
Al Perna
Email:
grlybearg47@msn.com
Web Page:
Phone:
Address:
2642 South Juniper Street

City:
Philadelphia
State:
PA
Zip:
19148
Country:
U.S.A.
Description:

The 2003 reunion will be the 58th consecutive reunion of the Ninth Infantry Division Association for all World War II Division units and other attached units that served with the division from Ft. Bragg to V-E Day.