IWO JIMA MEMORIAL
Below is the story of five United States Marines and a Navy Corpsman who raised a flag meant to inspire pride in their fellow Marines who were still fighting to take the island of Iwo Jima. Three of them died on Iwo Jima and three came home to a heroes welcome.
During World War II in the Pacific when, on 25 February 1945, the flag of the United States was raised atop Mount Suribachi, on the island of Iwo Jima, there remained more than 30 days of intense and deadly battle before the Marines would secure the island.

Many who have seen the famous picture of the Marines raising our flag on Mount Suribachi believe that the photograph was staged. This is incorrect. It is true that a smaller flag had been raised earlier at the same location. The first flag raised was deemed too small for the Marines still fighting on the island to see and word went out to secure a flag large enough for the many Marines, who were still fighting to capture the island of Iwo Jima, to see.
(Click 25 February 1945 for more detailed information.)
This decision to locate and raise a much larger flag set the stage for one of the most famous pictures that came out of World War II. Fate allowed six Marines to be photographed raising that flag by a photographer who had just managed to reach the summit of Mt. Suribachi as the flag was raised. Neither the Marines who raised the flag nor the photographer who took the picture knew the impact it would have on the people of the United States then and now.

Below is the story of a chance meeting at the Iwo Jima Memorial that gives life to a cold bronze memorial
THE BOYS OF IWO JIMA
Each year I travel to Washington D.C. with the eighth grade class, from Clinton, Wisconsin, where I grew up, to videotape their trip.
I greatly enjoy visiting our nation's capitol, and each year I take some special memories back with me. This fall's trip was especially memorable.
On the last night of our trip, we stopped at the Iwo Jima Memorial.
This memorial is the largest bronze statue in the world and depicts one of the most famous photographs in history -- that of the six brave soldiers raising the American Flag at the top of a rocky hill on the Island of Iwo Jima, Japan during WW II.
We piled off the buses and headed towards the memorial, where I noticed a solitary figure at the base of the statue. As I approached him, he asked, "Where are you guys from?" I told him that we were from Wisconsin. "Hey, I'm a Cheesehead too! Come gather around Cheeseheads, and I will tell you a story."
His name is James Bradley and he just happened to be in Washington, D.C. to speak at the memorial the following day. He was there that evening to say goodnight to his dad, who had passed away. I videotaped him as he spoke to us, and received his permission to share what he said from my videotape.
Touring the incredible monuments in Washington, DC, is spectacular, but it can't compare to the insight we received that night. When we had gathered around him, he reverently began to speak...
"My name is James Bradley and I'm from Antigo, Wisconsin. My dad is on that statue, and I just wrote a book called "Flags of Our Father's" which is #5 on the New York Times bestseller list right now. It is the story of the six boys you see behind me. The six boys who raised the flag.
"The first guy putting the pole in the ground is Harlon Block. Harlon was an all-state football player. He enlisted in the Marine Corps with all the senior members of his football team. They were off to play another type of game. A game called "War." But it didn't turn out to be a game.

Harlon, at the age of 21, died horribly. I say that because there are generals who stand in front of this statue and talk about the glory of war. You guys need to know that most of the boys in Iwo Jima were 17, 18, and 19 years old.

"You see this next guy? That's Rene Gagnon from New Hampshire. If you took Rene's helmet off at the moment this photo was taken, and looked in the webbing of that helmet, you would find a photograph. A photograph of his girlfriend. Rene put that in there for protection, because he was scared. He was 18 years old. Boys won the battle of Iwo Jima. Boys. Not old men. The next guy here, the third guy in this tableau, was Sergeant Mike Strank. Mike is my hero. He was the hero of all these guys. They called him the "old man" because he was so old. He was already 24. When Mike would motivate his boys in training camp, he didn't say, "Let's die for our country." He knew he was talking to little boys. Instead, he would say, "You do what I say, and I'll get you home to your mothers."

"The last guy on this side of the statue is Ira Hayes, a Pema Indian from Arizona. Ira Hayes walked off Iwo Jima. He went into the White House with my dad. President Truman told him, "You're a hero." He told reporters, "How can I feel like a hero when 250 of my buddies hit the island with me and only 27 of us walked off alive?
"The next guy, going around the statue is Franklin Sousley from Hilltop, Kentucky. A fun-lovin' hillbilly boy. Franklin died on Iwo Jima at the age of 19. When the telegram came to tell his mother that he was dead, it went to the Hilltop General Store. A barefoot boy ran that telegram up to his mother's farm. The neighbors could hear her scream all night and into the morning. The neighbors lived a quarter of a mile away.

"The next guy, as we continue to go around the statue is my dad, John Bradley from Antigo, Wisconsin, where I was raised. My dad lived until 1994, but he would never give interviews. You see, my dad didn't see himself as a hero. Everyone thinks these guys are heroes, 'cause they are in a photo and a monument. My dad knew better. He was a medic. John Bradley from Wisconsin was a caregiver. In Iwo Jima he probably held over 200 boys as they died. And when boys died in Iwo Jima, they writhed and screamed in pain.

"When I was a little boy, my third grade teacher told me that my dad was a hero. When I went home and told my dad that, he looked at me and said, "I want you always to remember that the heroes of Iwo Jima are the guys who did not come back -- did NOT come back."
"So that's the story about six nice young boys. Three died on Iwo Jima, and three came back as national heroes. Overall, 7000 boys died on Iwo Jima in the worst battle in the history of the Marine Corps. My voice is giving out, so I will end here. Thank you for your time."

Suddenly the monument wasn't just a big old piece of metal with a flag sticking out of the top. It came to life before our eyes with the heartfelt words of a son who did indeed have a father who was a hero.
Maybe not a hero for the reasons most people would believe, but a hero nonetheless.
-- Michael T. Powers <Thunder27@aol.com>



Original Joe Rosenthal photo (uncropped) 23 February 1945. Front row, left to right: Ira Hayes, Franklin Sousley, John Bradley, Harlon Block. Back row: Mike Strank (behind Sousley) and Rene Gagnon (behind Bradley).



Left - Sgt. Mike Strank *
Right - Rene Gagnon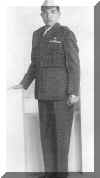 1- Ira Hayes
2 - Franklin Sousley *
3 - John Bradley
4 - Harlon Block *
* KIA: Iwo Jima February/March 1945



Left: Iwo Jima (Sulfur Island) 1945
Right: Map of Pacific Ocean
The famous photo of the American Flag being raised on Iwo Jima WAS the second raising of the Flag. It was NOT staged. A larger flag was located so it would be more easily seen by other Marines still fighting on the island.




Left: First Flag Raising. Atop Mt Suribachi: Hank Hanson (without helmet), Boots Thomas (seated), Harold Schrier (behind Thomas), Louis Charlo (hand visible grasping pole) Jim Michaels (with Carbine) and Chuck Lindberg (behind Michaels).

Center: Transition: First flag being lowered as second flag is raised

Right: Group photo just after second flag was raised – Left to right: Ira Hayes (Seated), unknown, Harold Schrier, Franklin Sousley (rifle in hand), Mike Strank (thumbs in pocket), Jack "Doc" Bradley (in shadow to Strank's left), Clarence Garrett, Grady Dyce, Howard Snyder, Hank Hanson (in Cap), Phil Ward, Fred Walscak, Harold Schultz, Harold Keller, Tom Hermaneck, Gerry Smith (on knees with rifle raised), Mike Larson (with pistol on knee).
- A few items of interest -
The first flag raising photo WAS somewhat staged. Jim Michaels (with the Carbine) was asked to pose in that position to add some "realism". Although not totally secure, the men on the top of Mt. Suribachi that fateful day had walked to the top of Suribachi with minimal problems.
The photo of the transition of flags was taken as it happened as was the famous photo that is the basis for the Iwo Jima Memorial.
None of the participants felt they had done anything special - they happened to be there and they helped raise the American Flag - for their Marine brothers. Shortly after, they returned to the fighting on Iwo. Three of the six in that famous photograph died before Iwo Jima was secured.
It would be weeks before the press began to realized how emotionally powerful the photograph was. The public reaction was overwhelming and requests for copies of that photo were enormous.
Subsequently, President Roosevelt, realizing that the publicity value of the six flag raisers could be used for raising something else - money (very badly needed at the time) - through Bond Drive appearances, ordered the flag raisers home. Three were alive - Hayes, Gagnon and Bradley. Bradley had been wounded and was taken to Bethesda hospital.
Ira Hayes knew he was in the photo and would not come forward and identify himself. Rene Gagnon came forward as did John Bradley. Gagnon knew Hayes was in the photo but was sworn to silence by Hayes - Gagnon finally identified Hayes as being one of the six flag raisers after he arrived in Washington, DC.
Gagnon misidentified Hank Hanson as one of the flag raisers (in reality, Harlon Block) . Ira Hayes, who knew that Harlon Block was the correct person and not Hank Hanson, tried to straighten things out after his arrival in Washington, DC. The Brass would have nothing to do with straightening out the record - names of the six had been published so things were to be left as they were - INCORRECT. Harlon Block was not officially identified as one of the six until ...
Years later, Ira Hayes disappeared from his home in Arizona and traveled 1,300 miles to Harlon Block's hometown in southeast Texas and walked into the field where Harlon's father was working. In a few sentences he explained that Harlon was in the famous photo. He then turned around, and without saying another word, left immediately to return to his own home - 1,300 miles away.
John Bradley perhaps said it best for all six - "The heroes were the ones who did not come home".
It is interesting that neither the names of the 6 men who are depicted on the statue nor the sculptor, Felix de Weldon, are inscribed on the Iwo Jima Memorial.
If you find the information above interesting, read the book, Flags Of Our Fathers, by James Bradley (son of John Bradley who is in the photo) published by Bantam Books. The book is the in-depth story of the six men in the photo and who are depicted on the Iwo Jima Memorial. It is a fascinating and very moving book to say the least.

Use the BACK button to return to the Veteran's Day 2000 page