Operational Reports
and Other Documents

There is another page on this site "After Action" which will be incorporated into this page at a later date. The After Action page is the 18 page report submitted by LTC Loper to the 9th ID Commander and covers the 15th Engineer activity for the period of 8/67 through 10/67.
All documents have been forwarded by Paul Kasper (HHC Flame Platoon and C Companies - '67/'68)

Index
Click the bookmark links below and use your BACK button to return here
15th Engineer Battalion Operational Report 30 April 1968
Division reports for 28 February 1968

Below is the 15th Engineer Battalion (CBT) Operational Report and Lessons Learned (ORLL) for the three months ending 30 April 1968 submitted by LTC Loper to the Commanding General, 9th Infantry Division






Page 1 - Introduction and Organization
Page 2 - Personnel and Administration
Page 3 - Intelligence and Operations
Page 4 - Operations continued
Page 5 - Headquarters Company and A Company





Page 6 - A Company continued and B Company
Page 7 - B Company continued and C and D Company
Page 8 - D Company continued and E Company
Page 9 - E Company continued and Logistics, Supply and Service
Page 10 - Water Supply, Carpenter/Cement Block Operation and Medical Service






Page 11 - Medical Service continued and Communications, Military Civic Action and SECTION 2 - Lessons Learned
Page 12 - Lessons Learned continued
Page 13 - Lessons Learned continued
Page 14 - Lessons Learned continued
Page 15 - Lessons Learned continued - end of report



Enclosure 1 - Operating and Attached Units
Enclosure 2 - Battalion officers and Company Commanders

Some Division level documents covering the day (28 February 1968) that SSG Jimmie Todd, C Company, 15th Engineer was KIA.


Notice item 56 at 0930 hours. This was the action during which SSG Todd was killed. The item shows NO KIA even though SSG Todd died in the initial ambush. So much for the validity of recorded information.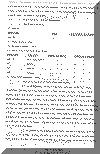 Above is the 6 page 9th Division Situation Report for 28 February 1968 that was prepared for the Commanding General, II Field Force.