-Aerial Photos, 1969-
A Tour of Dong Tam
by Robert Fisher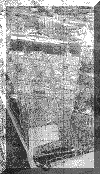 This aerial scan of Dong Tam is LARGE. It was taken, as best can be ascertained, sometime during 1970-1972 long after the 9th Infantry Division left Vietnam in August 1969. The photo is from Doug H. Brown, 1097th Medium Boat Company via Robert Fisher.





1 - Dong Tam looking SW
2 - Dong Tam west perimeter looking south
3 - SW corner of Dong Tam looking south showing the Navy Basin. The river is the Song My Tho (The Mekong river's northern fork) and the canal is the Kinh Xang.
4 - Aerial of perimeter bunker at the old NW corner of Dong Tam. Northward expansion of the perimeter (construction) in view.




1 - Lifting off from Dong Tam heliport (North end of Dong Tam). Looking SW. The 214th Combat Aviation Battalion (CAB) maintenance area in view.
2 - Low altitude aerial of the rotary wing flight line looking NE, April 1969. it is the 214th CAB area near pad 20. The pads appear to be numbered from east to west as 1 through 54.
3 - Dong Tam from a Slick (Huey). Looking SE toward the Main Gate. Thoi Son Island (also known as VC Island) is barely in view - April 1969.

Return to Dong Tam