This Site Is For All Veterans
To Visit, Publish And Reminisce

For Memorial Day
Selectable below is probably one of the most moving and powerful videos you will ever view. If this doesn't stir any emotions, well, your heart is made of stone.
Tony Villella (FLA), A Company, 68/69

From the mouths of babes...
http://www.youtube.com/watch?v=YrCvMTGs2u8&NR=1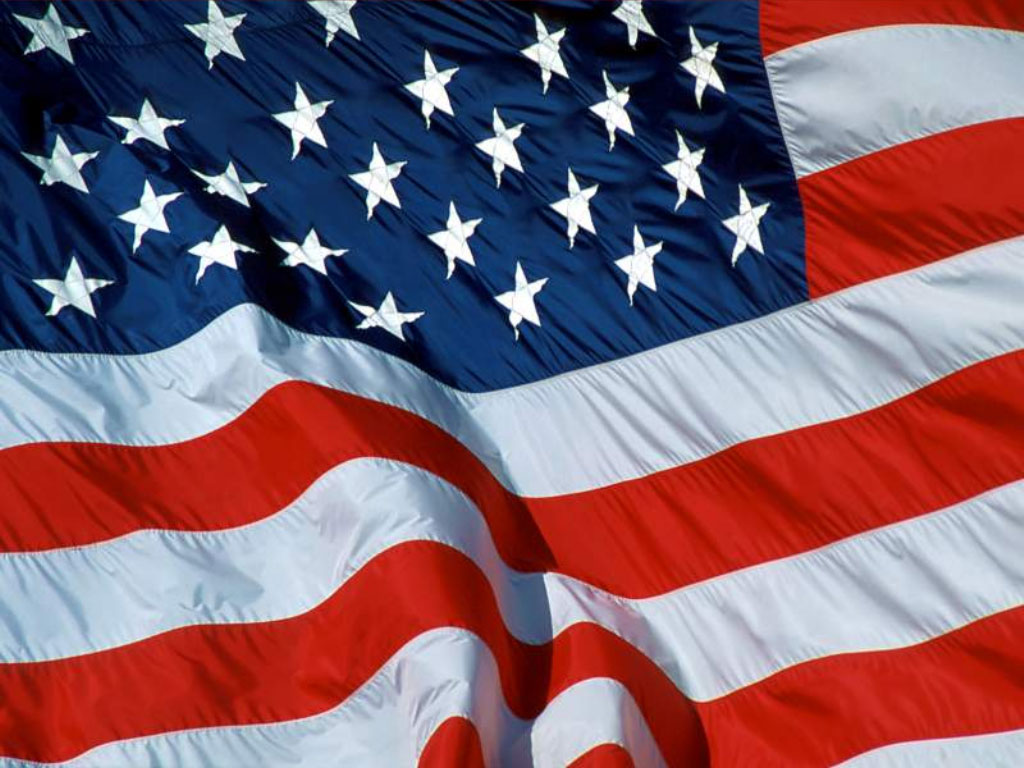 To our Fallen on this Memorial Day 2016
May They Forever Rest in Peace

* Introduction to this Website *
Left Click for Instructions

God Bless America and watch over our Troops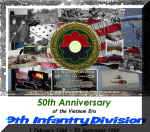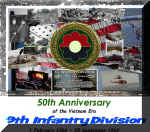 This year (2016) is the 50th anniversary of the 9th Infantry Division's reactivation for the Vietnam War. To commenerate your webmaster produced the graphic shown above. The first graphic is large - 7.5MB. The second graphic will print and fit into an 8x10 frame.
Left click the graphic(s) to view or copy.



The 9th Division produced 11 publications during its time in Vietnam. The 3rd Bigade produced 1 after the Division left Vietnam.
Starting this month, 3/16, and over the coming months, all will be reproduced on this website.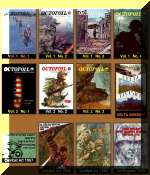 The last publication will be the first reproduced.
Left click HERE view.

1 - A Hammond Publications summary map of the Vietnam War (1954-1975) with US units listed
2 - Map; Dong Tam 1969: 9th Infantry Division Main Base Camp and Mobile Riverine Force (Navy Taskforce 117 and 2nd Brigade, 9th ID)
3 - Aerial photo of Dong Tam 1968/69: The coordinates shown on the map are military and not Lat/Long. 15th Battalion location: XS415440 which is dead center in the photo just below the lettering ....Dong Tam
4 - Close-up of 15th Combat Engineer Battalion facilities, Dong Tam
To view Dong Tam, as it is today, use Google Maps or Google Earth and type in 106.29e 10.35n (longitude/latitude)



What's New 11/18/2015
47 years ago PVT Sammy L. Davis, (SFC ret)
Cannoner, C Company, 2/4th Artillery Battalion, 9th ID
Performed above and beyond and was awarded the Medal of Honor (MOH). HERE is a page from 2002 that features a speech he gave at his daughter's graduation, Sheppard AFB.
"The Promise."
There is a connection to the 15th CEB in that one of the troops he helped save that night is Jim Deister, C Company, who's story is told in Personal Stories. Scroll down the page to FSB Cudgel.



What's New 11/14/2015

Staff Sergeant (RET) Stu Davis
1st Platoon, B Company, 1968/1969
Over 100 photos of Dong Tam, Recon Patrol and the Flame APCs:
Click HERE to view.

Scans (Front and Back, 2014) of a Challenge Coin I, webmaster, have carried since 2001. Click to see full photos.

The current 15th Engineer Battalion, stationed at Conn Barracks, Schweinfurt, Germany (2013) produced a 15th Engineer Battalion Timeline (1916 through 2013): Included is a tasteful listing of our KIA, by Company, as listed on the Vietnam Veteran's Memorial Wall along with a document regarding SGT Harry Carver (E Company) who was listed as MIA; KIA: body not recovered. Click Here to view,

May the road rise to meet you.
May the wind be always at your back,
The sun shine warm upon your face,
The rain fall soft upon your fields
And, until we meet again,
May God hold you in the hollow of His hand.

The 9th Infantry Division Memorial
Fort Snelling National Cemetery, Memorial Day
May 29th, 2000
Courtesy of Albert Moore, MRFA

Maintained by:
Richard Coogan, Founder and Webmaster
1LT, B and A Companies, 15th Combat Engineer Battalion
9th Infantry Division Liaison Offier (LNO) to the 199th Light Infantry Brigade
9th Infantry Division (1968-1969)

This site is underway as of:
9 April 2000
To submit photographs of anything for publishing on the site, contact the Webmaster. Submitting items by email (as an attachment) is preferred but hard copy mailed to the Webmaster will be scanned and, if needed, cleaned up. All hard copy will be returned to you immediately after publication on the site. Send an email to the Webmaster and the mailing address will be supplied.
Last Updated:2/28/2016