What's New Page
This Page is a chronological (reverse order - newest postings first) of postings.
Can't remember a name, a certain posting you cannot find via the Index Frame (frame to your left), try scrolling through the listings below.

How This Website Works
The website is split into two frames, the frame you are reading this on is the Main/Display frame. The frame to your left is the Index frame. Both frames have their own scroll bars. Just left click within a frame to activate its scroll bar.
There is a frame divider between the two frames which is adjustable for your convenience. Move your cursor over the divider and left/right arrows will appear. Press the left button on your mouse and you can move the divider's position. This may not work if you are using a Smart phone to access the website.
99.9% of your selections (hyperlinks colored blue) will be displayed in this frame (Main/Display frame). Use your "Back Button" to return to your last selected page or select "Home Page" from the left frame to return here (website entry/home page).
Most photos are "Thumbnails" meaning you need to 'left click' the thumbnail to launch the full photo for viewing. Use your Back Button to return to the page containing the thumbnail.

- Permanent Lead-in -
For additional information about the 15th CEB visit the

Website. Click here to visit

As of early 2014 the above link does not lead to the original 15th CEBA website.
Anyone with information about the Association and its web page please contact the webmaster

What's New 10/24/2014
Webmaster's Note: To view a history of what has been posted over the past years, click on What's New in the left frame.
Tom Jackson, C Company, 1st Platoon, 11/66 - 9/67 has submitted over 100 photos which can be viewed by clicking HERE. At the time C Company, 1st Platoon was in support of 2/60th Infantry Battalion, 9th ID. Included are photos of float/pontoon and Bailey bridge construction, air lift operations, results of vehicles encountering land mines, Bear Cat and Dong Tam and much more.
To contact Tom - tedwinjj@live.com

10/24/2014
SP5 Marc D.Turpin has submitted over 170 photos, numerous morning reports, awards postings and a complete writtrn overview of his time with D Company,2nd platoon,1st squad, 1968/69. Go to Marc's pages.

NEW! 6/12/13
Bill Potts, E5, C Company, 1967/1969 forwarded over 50 photos. Many troop photos from Tan An and Rach Kein.
Click here to view the photos

NEW! 6/5/13
James Bruce (E9 Sergeants Major, Ret.), SSG, E Company, 1967 forwarded 60 photos that are posted on the E Company photo page. Many names and equipment. Photos of Bearcat and a few of Xuan Loc and Dong Tam.

What's NEW! 6/5/12
Patricia Arndt, a good friend of the 15th Combat Engineer Battalion website has put together some web shots of WW II. Pat also supplied every detail re: the 15th (C Company) during WWI pages. Many of the photos are from the web and from the our National Archives. Thank you Pat for your continued devotion to the 15th CEB.

Kip Bonds served with E company in 67/68 and has come up a few photos he would like to share.
Thank you Kip

"Bridge Children" Vietnam 1967 and today by 1st Lt John Mayo C Company 66/68- Posted April 18, 2011 has been added to our personal stories section

Richard Ross has provided us with photos and memorabilia from his tour with the 15th CEB in 1967 & 68
Richard served with B company, 2nd platoon. Thank you Richard for sharing
What's New for 22 and 14 May 2011
Click to view recent 15th Website updates and changes

Please visit the APN Darlene page.


They need our support.

"Never again will one generation of veterans abandon another."
We were ignored - actually looked down upon by WWII vets. It hurt but time heals most wounds. Ignorance should never be contagious. If you can offer any support - make it NOW.

What's New for 22 and 14 May 2011
22 May 2011
The Roll Call pages have been updated. Hopefully others will respond and forward their information for posting. The APN Darlene page has been updated with an article about Bipolar Disorder Treatment.
For those not familiar with the Roll Call pages, it is a listing of over 1,550 names and information about those who served in the 15th Engineers. Although the bulk of the names are from the Vietnam era the listings are open to all who served with the 15th from today's active duty troops all the way back to the World War I veterans (although I do not believe there are any WWI vets alive today). And yes, the 15th did serve in France during WWI - View the 15th WWI pages (extensive).
14 May 2011
From Rich Coogan: This past February Ron Titus gave me a swift kick in the pants and told me to get this website up and running again. Ron has been a big help in making things happen. So have Darlene Przasnsyski - better known as "APN Darlene" and Col (ret.) Charles Mandelbaum who was the CO of Echo Company, 1967. The APN Darlene page (medical information) is underway and will be updated with new information every week or two. New information links to the Stars and Stripes, VVA and IAVA (see above and the left frame for links) have been added.
The 15th CEB "Roll Call" pages contain 1550 names of 15th CEB VN vets and are organized by Company. We are currently attempting to update the names and contact information so please take the time to submit the following to me rtcoogan@yahoo.com for posting/update:

Assigned Company(s)
Last Name
First Name
Middle Initial
Platoon
Rank
Job Description (Motor pool, water purification, dozer driver, etc.)
E-mail address
Date(s) Served with the 15th CEB (67, or 5/68-5/69)
State
Zip
Thank you and submit whatever information you feel comfortable with being posted on the Roll Call pages.





The Man in the Doorway
By Michael Ryerson USMC
We've all been there. Just click and enjoy.



"The Promise"
It is a truly inspirational article from a 9th ID Medal of Honor Recipient



A SOLDIER
"Left Click "to enlarge

Web sites hosted by Ron Titus:


For those who are new to this site and totally confused by the selections in the left frame, it may be easier to click on What's New to see a chronological history of what has been added to this site. Think of it as a "Poor Man's Index".
Can't remember where you saw something on this site? Looking for a buddies name? Just surfing? Let the search engine below save you time and keep your frustration level down. Spelling does count so try variations of the spelling of what you are searching for. Pages shown to contain the info you are looking for do not point to where on that page the info is - just look at the entire page. Hey, this ain't perfect.
Use one word only. This a dumb search engine.


What's New 12/02/07

Web Master
Click the above link to submit any information for publication on this website.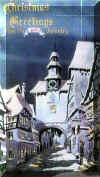 Submitted by John Silvasi who designed the card
Left click the thumbnail above to see the full size photo. This is the Christmas card sent out by the 60th Infantry Regiment (Go Devils) in 1945. Colonel William Westmoreland was the CO of the 60th at that time and 20+ years later, as a four star general, was the commander of MACV in Vietnam.
Go to 60th Infantry to view additional photos/articles submitted by John Silvasi whom I had the pleasure of meeting a week ago when he was recycling glass, etc. at the municipal dump.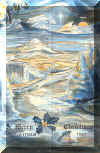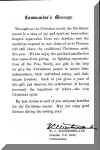 Above are the 9th ID 1967 Christmas Card and inserts from MG O'Connor (CO, 9th ID), Colonel Loper (CO, 15th Combat Engineer Battalion) and General William Westmoreland (Commanding Officer MACV). This was Gen. Westmoreland's last Christmas Card while commanding troops. Gen. Westmoreland died in Virginia in 2005 and is buried at West Point.



NEW! 12/31/11
Forwarded by CW Houghton, Platoon Leader and XO of D Company and Assistant Battalion S3 '68/'69
It contains films clips from the Vietnam era set to the music of the Animals song "House of the Rising Sun." The song had nothing to do with Vietnam but it is a VN era song.
The video may upset some so just shut it down should that be the case.
http://www.youtube.com/watch?v=dpWEv9Q0XQ4&feature=related

Ron "Doc" Allison photos from 1967/1968. An HHC medic assigned to HHC who spent 9 months with B Company.
Posted 12/2011. Both links are to the same photo page - select one and return to this page or view other photo pages of HHC and/or B Company.
NEW! The Bob Hope show (1967) publicity photos taken on the aircraft carrier the USS Coral Sea (CVA-43). See Ron Allison's page (above) for the link. Thank you Ron. 12/20/11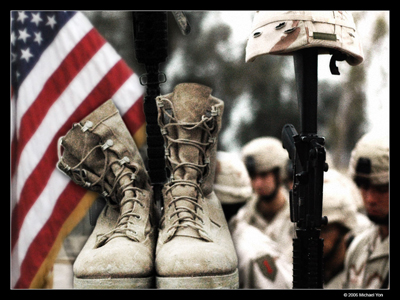 Memorial Day 2011

What's New 17 February 2011
Ron Titus found Leon Baldwin"s original 9th Infantry Division website in an archive. It is slow to load and the Guest Book does not work. Ron is trying to find a way to gain access so we can bring it up on the web the way it was. As far as I can tell it was removed from the web during July 2009.

What's New 14 February 2011
Thanks to Ron Titus, a new section has been added to the left pane titled VVA Section. VVA Magazine allows you access to all VVA magazines while VVA RAO Bulletin covers numerous VA benefits. Enjoy.



What's New 9 February 2011

Ron Titus is joining me as co-webmaster for this site. He is a webmaster of a number of websites all of which are spectacular and he is the one who got me back to attending to this website. Expect some changes. Ron is the artist and I am the code monkey. The first change will be in a new guest book to be posted in a day or two. Somewhat radical but I like it and I hope you do also. More to follow.

What's New 16 August 2009

Today, - 8-16-09 I was honored to take two 15 year olds to lunch – twin girls. Cute, adorable – call it as you wish. We worked together for 8 weeks getting day campers to Arrowhead day camp. Just a summer job. Not quite.
These two 15 year olds were wise beyond their years. Special. Mature . A credit to their parents who obviously instilled in their twins a grounded sense of right from wrong. Okay, I am a retired engineer and I have no sense of grammar. So bite me.
I took them to lunch to say thank you for a wonderful summer and it was wonderful. Each morning I would arrive at their home a few minutes early. Their mom would be walking the family dog Sparky. When I returned with them in the afternoon, their dad would be there to greet them. A beautiful family picture. The caring was obvious.
So the twins and I went to lunch today. A small family run restaurant with four tables and accolades posted on the wall about the quality of their food. Excellent. The proprietor knew Kristen and Caroline – and also their parents. What more could you ask for?
There was more. When we sat down at the table Kristen asked me if I hosted a web site. I said yes, the 15th Combat Engineer Battalion site. She then handed me an envelope and said: "Then this is for you." It contained a letter from the family and $50.00. My day got much brighter and it became very special. For 40 years I have grown very use to being ignored as a Vietnam vet. Today that changed.
Thank you Kristen, Carolyn (the twins) and their parents Laurie and Tom Bergkvist. I am humbled and honored. My day was made brighter today due to you.
Oh, let me inform all of you, Gladwyne, PA where the twins live is THE richest per capita piece of ground in the USA. Wannabees can just drool.
Thank you Carolyn, Kristen , Laurie and Tom. Tom and Laurie, be proud of your twin daughters. They are very special women. You done good by them.
Rich Coogan, Webmaster

What's New - 14 February 2009

The history of the 15th Engineer Battalion has been updated to included details about the WWI deployment to France and articles from the "Old Reliable" newspaper detailing the first year in Vietnam - 1967.

For your convenience, included here are the articles forwarded to me by Richard Walczak about the first year,1967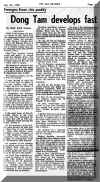 What's New - 8 February 2009

A listing of the monetary contributors to the 15th Combat Engineer Battalion web site. Thank you Richard Walczak and two questions for those who visit often. Please click on QUESTIONS should you be interested.

What's New - 4 January 2009

Patricia K. Arndt recently sent a copy of the 107 page history of C Company, 15th Engineer Battalion during World War I along with many pictures. Yes, you read that correctly WWI! Visit the
C Company WWI page

10 May 2009
A 20 page photo album, circa 1969, has been added




|

What's New - 3 February 2009

Patricia K. Arndt has forwarded, and I have posted, a 15th Engineer Battalion roster from WWI that was compiled in 1949. Included with the names are the known addresses at the time along with the names of known deceased
Go to: 15th WWI Roster


What's New - 3 January 2009

Patricia K. Arndt recently sent a copy of the 107 page history of C Company, 15th Engineer Battalion during World War I. Yes, you read that correctly WWI! Visit the C Company WWI page



|





A Civil War Christmas Card

A Merry Christmas to all and a Happy New Year




|

What's New 9/21/2008

A new page has been added for the reactivated 15th Engineer Battalion
I will add a Guest Book for their use and additional photos by next weekend. It is my pleasure to temporally host a page for them until they have a webmaster of their own.



What's New July 2008

The 15th Engineer Battalion is being reactivated!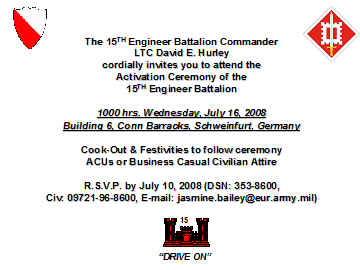 UPDATE: The ceremony will be held at 1300 hours
All 15th Combat Engineers are invited to attend.
I have been in contact with MSG Michael Morris (S3) and there will be photos of the reactivation ceremony posted.
The designation we in Vietnam were given - 15th Engineer Battalion (CBT) - or as we were more commonly known as - 15th Combat Engineers was because we were the TO&E (assigned) engineer battalion to the 9th Infantry Division during WWII and Vietnam. Sappers lead the way. For most of us veterans that was 40 years ago. Much more to follow.



|

What's New 12/7/07






From the Revolutionary War through the Civil War, WWI, WWII, Korea, Vietnam and the current war on terrorism, all soldiers dream of being back home at Christmas time "If only in their dreams".




Never forget them. They are the guardians of our freedom. Our legislators, reporters, newscasters, actors and corporate executives are not the source of our freedom. Our fighting men and women are the source of our freedom - guided by our leaders. Freedom is not free and few are willing to pay the price of freedom - bless those who are willing to pay that price. A combat veteran has signed a blank check payable to the American people - the amount has been left blank. Fate will post the amount - up to and including death.

So the next time you see a combat vet - just say "Thank you". And for those who died - say a prayer. They never had the full life you enjoy.




What's New 10/19/07
It's been a long time since I have updated this website. In fact I let it lapse recently and restored it only recently. It has been online for 340 weeks.

Until I get a new Guest Book on the site please use the Message Board to post messages.

The future of this website is up for grabs. Do you want additional content? Then submit it to me. Do the research and go through your orders to find new information and names. New photos.

I'm back in the game and will post updates on a schedule - not as aggressive as in the past. While few of you realize the time needed to post photos and other content I really enjoy adding to this website.

Your webmaster LT Coogan, Platoon Leader 1st Platoon, B Company and XO A Company - 1969.


What's New - 1/29/06

The Guest Book link has been permanently removed due to hacking that placed spy-ware code in the Guest Book.


What's New - 6/26/05

Approximately 35 slides from Richard Morrell, E Company 1966-1967, were scanned and posted earlier this month. Click HERE to view. Additional names and information have been added as of 6/26/05.

Reunion 2005

The 15th Combat Engineer Battalion Association (15th CEBA) is scheduled to hold its 2005 reunion 1-4 September 2005 at Fort Mitchell, KY. Unfortunately the 15th CEBA web site has had a broken link to the 2005 reunion information (for the last three weeks) and I cannot get anyone from the 15th CEBA to forward me the information.

Should you wish to attend the 2005 reunion, the following is what I remember:
The location is definitely Fort Mitchell, Kentucky (just south of Cincinnati, Ohio). The dates are definitely 1-4 September 2005.
As I understand the 15th CEBA plans, they will have a hospitality room with soda, beer? and munchies and will have projection equipment should anyone wish to show their slides from Vietnam, etc.

The group responsible for the overall meeting is the Mobile Riverine Force Association (MRFA) and the 15th CEBA will rent a hospitality room specifically for the use of 15th Engineers. Click on MRFA for information about registration, room rates and activities that are planned. You do not have to be a member of the MRFA to attend the 15th CEBA reunion but I would recommend that you join for one year and thereby save some money.

Hope to see you there.

The page dedicated to my son Michael (US Marine) has been updated.

What's New - 5/1/05
A new group has recently (4/29/05) been formed by the Swift Vets and POWs for Truth (http://www.SwiftVets.com) called the Vietnam Veterans Legacy Foundation (VVLF). I have kept the 15th Engineer web site free of political input and links since it is not a political web site. The VVLF is an organization that is dedicated to telling the truth about the Vietnam War and to counter the myths, and lies, that have become the "truth" over the last 40+ years. Please visit their web site at www.vietnamlegacy.org. Since they are in start-up mode there is not much information on their web site today.

I have added a few photos from Richard Morrell, E Company, 1966-1967. There will be many more posted over the next month. One photo is a great shot of an AVLB deploying - if anyone knows the location please let the Webmaster know.

Brian Branson, SP4, Chaplains Assistant, HHC, 1979 has some photos of Ft. Lewis, WA that can be viewed here. I will transfer his photos to this web site in a week or so.


What's New - 4/10/05
I have added a new page Internet Sites of Interest which has Blogs, poety, vidoes, songs and information and two submissions from Ron Titus (E Company - 1967).

The first is Ron's Personal Story that you can read by clicking Personal Stories and selecting Driving The 15th S3 And Some Questions About A Firefight. As a follow-on, Ron is trying to clear up some questions he has about the firefight that he overheard as describe in the story. The S3 at the time was Major William Anderson and Ron would appreciate anyone who can put him in touch with William Anderson. Ron's e-mail is barny@usa.net

The second posting is an add-on to the poem "A Gentle Reminder" by Captain Michael O'Donnell. It is the story of CPT O'Donnell's, a helicopter pilot, last mission. Go to Poems&Graphics and scroll half way down the page.
By next weekend I will update the Roll Call pages with e-mail address changes and other information. E-mail updates to coogan15th(at)comcast.net. Replace the (at) with @.

Ron also informed me that Rich Brewer (E Company) has had significant health problems earlier this year. Lost a leg below the knee to a serious infection. Evidently Rich has a great outlook - converting his Harley to a 3 wheeler.

Also Ron McCoy of E Company died 28 February 2005 of cancer - he was a friend of Rich Brewer

What's New - 26 through 31 December 2004

Merry Christmas and a Happy New Year!



The Left Frame (Index) has been reorganized for what I hope is a better organized listing of the information (pages) on this web site. For those who have "Book Marked" their favorite pages - this change will have NO effect on your Book Marks.

Please view and sign the "Guest Book" which has been cleaned up.

The Message Board is the way to ask questions, state an opinion (keep it clean please) where others can respond to your input.

Since I have access to the number of visitors and which pages are accessed the most, there are some pages that will be removed - barring your personal input to maintain a page. Please note the "Pages to be Deleted" section in the "Left Frame." Send your input to me should you wish to keep a page I have scheduled for deletion - Web Master

A new page A Rock In Iowa has been added to the "Other Pages" section in the left frame. It is a tribute to Veterans.

There are some pages that are continually accessed via Google, Yahoo and other search engines. During the Christmas Season - you guessed it - the most popular pages are Poems/Graphic and Christmas Poems. A year round favorite is the Iwo Jima page. Each receives thousands of visits each year. There is a Page Counter on this page but it does not record the Search Engine page hits since the Search Engines take a visitor to the exact page they wish to visit - bypassing this page and its page counter.

A new set of links has been added : Select Internet Sites of Interest from the left frame. Load times are long for some of these links if you do not have high speed Internet service.

What's New - 7/09/04
It has been a year since I have made any major updates to this web site. There are a number of items that have gone unposted - a few email addresses have changed and I will get to them over the next few weeks.
The fist update is a new page with photos of the WWII Memorial which opened in Washington, DC., April 2004. Both my Grandfather (Coast Guard) and Uncle (Navy) served in WWII, so I recently visited the WWII Memorial and it is spectacular. To see the photos click WWII Memorial


What's New 8 February 2003
The Society of the 9th Infantry Division (SONID) has opened membership as of 2/2/03.
Visit the SONID web pages and join the Society should you feel that SONID will serve you well.

What's New 7 December 2002
The input for postings on the website by 15th Engineers has become non-existent. This is not necessarily a bad situation since three 15th Engineers are currently involved with trying to form a Society of the 9th Infantry Division (SONID).
Paul Kasper, Tom Newsham and your webmaster (Dick Coogan) are working with representatives of other 9th ID units to establish a 9th ID Society that will represent ALL 9th ID vets. The Society of the 9th Infantry Division (SONID) will hold its first reunion in conjunction with the MRFA 27-31 August 2003. Go to the Society of the 9th Infantry Division page to get the details.
Okay, we 15th vets have two reunions to attend this summer. Consider it a banner year for meeting former 15th vets over the 4th of July in Springfield, MO with the 15th CEBA and attending the first Society of the 9th Infantry Division reunion the last week in August at Fort Mitchell, KY. Go to Reunions for details of the 15th CEBA reunion.
A number of e-mail addresses on my 15th Engineer distribution list are no longer valid. E-mail Webmaster with your correct name and e-mail address if you are no longer receiving 15th Engineer monthly updates but wish to continue to receive these updates.

What's New 3 November 2002
The 15th Engineer Discussion Board has been removed due to little activity. Only some corrections that are inconsequential have been made to the 15th website over the last four weeks.
A selection, "Recent Veteran Links" has been added to the left frame. Thanks to Henry McMahon (A Company).
What is really new is the embryonic attempt to form a 9th Infantry Division Organization and the formation of a new 9th ID website.
For those who have signed-in on Leon Baldwin's outstanding 9th Infantry Division Web Pages (http://www.oldreliable.org/) you may not be aware that no one has been able to contact Leon for over 15 months. Why? We do not know. The potential loss should Leon's website suddenly disappear from the Internet is obvious. A new 9th ID website has been started (http://9thinfantrydivision.bravepages.com/) to try and duplicate as much of Leon's web site as possible. Unfortunately, the names of 9th ID vets who signed-in on Leon's site may not be legally recoverable. Please go to the new 9th ID website and sign-in there.
Closely tied with the new 9th ID website is the formation of a 9th Infantry Division Organization (still unnamed). Go to 9th Infantry Division Organization for details (more information than you really want to know).

What's New 6 October 2002
Scans of the 15th CEBA Newsletter (9/14/02), including inserts, is posted on the Reunions page.
The 15th CEBA Newsletter has the details for the 15th Reunion which will be held July 3-6, 2003 in Springfield, MO. Plan now to be there and enjoy the company of other 15th vets.
Note: The 15th CEBA dues were inadvertently printed incorrectly in the postal copy sent out last month. The correct dues are now posted on the Membership Application, Pg 2.

Over 100 new names have be added to the Roll Call pages. Thanks to Bob Thacker (SSG, D Company) for 81 of those names. Check for old orders that may have additional 15th vet names.

35 new photos from Anthony Polelli (SSG D, Company) can be found on the D Company photo pages.
Please note that your webmaster will be updating the left selection frame over the next week or two. If you encounter any problems let me know. E-mail the Webmater.
Also, your webmaster had planned on being in Washington, DC this Veteran's Day for the 9th Infantry Division/Mobile Riverine Force wreath laying at the Vietnam Veterans Memorial the morning of 11/11/02. Personal commitments that surfaced recently will take precedent. Family still counts more than anything else.
Is there anyone in the DC area who would act as the focal point for getting local 15th vets, who will be attending the wreath laying, together for a dinner Sunday evening?

What's New 31 August 2002
If you had not noticed "The Promise" posted above please select it now. A truly inspirational commencement speech given by Sammy L. Davis, C. M. H. at Sheppard AFB shortly after 9/11/01.
Morton Roth ((15th Engineer Battalion (Combat) S3, '67/'68)) submitted his "Personal Story" about the Ben Luc Bridge - July 1968. Mort has a good sense of humor as well as a great story.
Additional photos sent by Tom Newsham (CO, B Company, '68/'69) have been posted. The photos are on the 3rd page of Tom's photos and include a few photos of mine sweep, recovery of a single engine aircraft that crashed into a land clearing operation and a photo of a miniature "Daisy Cutter" FAE.
Paul Kasper (co-founder of this web site and a Board Member of the 15th CEBA) has been appointed the Alabama Operations Director for "The Order of The Silver Rose." Go to Silver Rose to find out more about the organization, the Silver Rose medal and its tie-in with Agent Orange.
Joe Kolodziejski (Philly Joe), our intrepid B Company canoeist and adventurer, was married to "the beautiful, elegant, brilliant and vivacious Cathy Cloud" (Philly Joe's words, not the webmaster's) on 13 August 2002 in Pensacola, FL. Nothing has been heard from Philly Joe or Cathy since their marriage. Hmmm. If you are interested in Philly Joe's ICW canoe travels go to http://www.americanvictorytour.org/americanvictorytour/
Texas Tech University is the home of The Vietnam Archive. Your webmaster has been in contact with Curtis Peoples, Assistant Archivist, curtis.peoples@ttu.edu, and we are in the process of getting a 15th Engineer Battalion (Combat) "collection" started. Stories, photos, film, memorabilia and oral histories will be accepted. Currently we are attempting to get the stories on the "Personal Stories" page of our web site posted first. I still need approval for three of the stories and Mort Roth and Randall Logan have given their permission - thanks guys. Tom Loper is on vacation and will get back to me in about a month.
Anything you donate to The Vietnam Archive will be digitized and a CD copy of your items returned to you. Your webmaster has sent some Super 8mm film to The Vietnam Archive and I will let you know the quality of the CD (maybe a DVD???) I get back. I doubt I will be disappointed.
A few of the local 15th vets are going to participate in the 9th/MFRA wreath laying at the Wall this coming Veteran's Day. BIG PROBLEM - this is the 20th anniversary of the dedication of the WALL and rooms are hard to reserve TODAY. More information to follow by mid September.
Call the Quality Hotel at 703-524-4000 to make reservations. Tell them you are with the MRFA. Web site at http://www.qualityhotelarlington.com/

What's New 21 July 2002
Thanks again to SFC Carter Glass (RET) and LTC Tom Newsham (RET) for new items that have been posted recently.
Carter Glass submitted his "Personal Story" about the 1st Platoon, C Company setting the anchorage cables for the Ben Luc float bridge in August 1968. As a side note, Carter is currently building a racecar so he can go racing with his son. In his own words- "Now to my car: it is a 1972 MG Midget convertible. 1275cc engine with twin SU carbs ,and will have some help from a street legal cam and other assorted goodies It will be raced only under SCCA specs and still be street legal and only run on Auto Cross Approved strips."
Hey, I think I could convince Carter to go skiing with me - Jackson Hole, WY. First run will be down Rendezvous Bowl and then into the Hobacks. Yep, it will be a non-stop run for 4,000 vertical feet. The first part is the toughest - 45 degree pitch and heavily moguled (bumps). The Hobacks are easier at a 30 degree pitch and if the snow is deep and light it's a dream to ski. Prepare for maximum thigh muscle "burn." Then we hit the Cirque and Corbet's Coulior. Ah, the dreams of summer that become the realities of winter. Too bad the Mangy Moose eatery hasn't had wet tee-shirt contests for MANY years. Been there, done that - not the wet tee-shirt contests - get your mind out of the gutter - your crowding my style - I'm a double A-. Jeesh!
Tom Newsham submitted addition photos of B Company (1968/1969) personnel and, of special interest, photos of the aftermath of the Dong Tam main ammo dump explosion on 26 March 1969 as well as the Sniper Range. Go to B Company and select Tom's photos from the INDEX.
Additional photos of Dong Tam base camp from Robert Fisher's (DISCOM, 1/69-8/69) collection have been posted on the Dong Tam page.

What's New 2 June 2002
Randall Logan, 1/84th Artillery medic submitted his story about FSB Jaeger 2/25/68. To view click on "Personal Stories." A great read.
Many thanks to Tom Newsham (retired LTC and CO of B Company as well as S4 during 1968/1969) for submitting a 9th ID organization chart for May 1969. To view the chart go to 9th ID. Tom's records included all 15th officers of record as of April/May 1969. The Roll Call pages have been updated. The "Chain of Command" page shows most of the updates. Tom also submitted photos taken during an ambush along the Kinh (canal) Xang that happened during 3/69. The story of the ambush, which involved SGT Roy Chaney's squad and Tom's photos can be viewed by selecting B Company.

Robert Fisher (DISCOM, 3/34th Arty and the 9th ID Band) has submitted 96 photos of Dong Tam dated from 2/69 through 8/69. This is still under construction and is posted as a "Tour of Dong Tam". To view click on Dong Tam. He has many photos of other locations that will be posted over time.
Terry Gordon of A Company, C Company and the 571st Engineers has submitted a number of photos of his time with each unit that date from June 1969 through 1970.
Arlyn Whitchurch (HHC, Survey Party Leader 67/68) has requested our help and support regarding a project that would help Middle School and High School students better understand computers and Control Theory by designing functional projects that show "possible" and real results. His program would get students involved in projects (tournaments) involving embedded computers (like the computers in your cars and home appliances). Got your attention - right! More to come. We will be looking for 15th vets who are interested in helping locate School Districts, Universities and local businesses who are interested in supporting this project. Why should you be interested in Arlyn's project? Well, today, over 70% of the students enrolled in our elite universities' "technical" programs are foreign students - we are giving our future away. Surfing the "web" and playing "video" games is NOT a sign of technical knowledge.
Odyssey of the Mind (OM) and Destination Imagination (DI) are the two current leading organizations involved in teaching our children (through tournaments) about technical solutions to electromechanical control problems (Robot Wars comes to mind). Add embedded computer "problems" to the "problems" that OM and ID propose and you have the basis of what Arlyn is proposing. Confused? Stay tuned. YOU WILL BE ASKED TO HELP!

5 May 2002
Thanks to Carter Glass (67/68 SFC, retired) 22 photos from C Company, 1st Platoon have been posted on the "C Company" page. Also, some of his collection of VC propaganda handouts are posted on the "Memorabilia" page.
Colonel Tom Loper's (15th BN CO, 9/67 - 8/68) memories of his time as the 15th Engineers Commanding Officer are posted on the "Personal Stories" page. It is a very good read.
Joe Kolodziejski (B Company, 1967-1968) better known as "Philly Joe" is currently on a 25,000 mile canoe trip around the Inter-Coastal Waterway of the USA. He has his own web site http://www.americanvictorytour.org/americanvictorytour/ where you can read about his travels and travails as well as send him a message. Philly Joe and your webmaster traveled from Philadelphia to DC for the Veteran's Day 2000 reunion and hosted a hospitality suite - great time.

7 April 2002
Courtesy of Paul Kasper added a page "History Buffs" .The first document is a 3 page list of 9th Infantry Division infantry battalions and their assignment to brigades; included are all assigned support units along with dates of deployment in Vietnam.
The second document is a 99 page assessment of NVA and VC unit deployment within South Vietnam, 1965 through 1972. Included are descriptions of tactics and weapons used by the NVA and VC. Many photos are presented within the document. For anyone interested in a detailed history of NVA and VC tactics and armament during the Vietnam war, this is a worthwhile read.
"Roll Call" has been updated with the addition of Zip codes and the State where that info is available.

18 February 2002
Your webmaster (Dick Coogan) has a new e-mail address: rtcoogan@comcast.net
Updated the Roll Call pages - only 18 new names. Cleaned up a few e-mail addresses.
Jack Brenton forwarded some photos of FT Riley and the movement of the 15th CEB to RVN. See the A Company page.
Shortly, I hope to add a new page to the site. It will be "Personal Stories". The first two entries will be from Col. Loper (BN CO) and Jim Deister (C Company - FSB Cudgel).
Came across a "letter" by Jack Cunningham a US Marine. Written in 1984 it was his attempt to write what he hoped that America felt toward the vets of Vietnam. With Jack's permission I added a background photo and sized it to print on a single page. Go to Poems/Graphic and select the second to last entry.
20+ new photos have been added to the 1/84th page and some text has been added. Will take another month to get and post all info from Rick Guidi.
I have numerous photos from SGT Charles Bullock to be posted. Only so many hours available to post items. Also have input from Paul Kasper about his visit to the Medal of Honor museum and some of his personal VN photos to be posted.
Have received many responses regarding what information to post on the Roll Call pages. The universal response has been to post e-mail addresses, State and ZIP code. The additional information will be posted within a month.
Added a new map to the Maps page. It is the last map on the page.
I am currently working on gathering information about two fire Support Bases ( Jaeger and Cudgel) and specifically the combat that took place on 11/18/67 at Cudgel and 2/25/68 at Jaeger. If you have any input, please contact me. Webmaster.
Addendum: A new page "Personal Stories" has been added as of 2/25/02. Personal Stories details actual events as they happened in Vietnam- and were never reported in the dry official records of the Army. One story has been posted - many to follow.

6 January 2002
A new page, 1/84th Artillery Home Page, has been added. The 1/84th page is still under construction and presently contains over 80 photos and some text. Hosted by Rick Guidi, who has many photos and a great recall of his tour in Vietnam, hopefully the 1/84th page will help both the 1/84th vets as well as 15th vets remember where we were during our Vietnam tours.
Also, a Message Board has been added. This is an experiment to see if a message board will be useful. The intent is to allow any vet (both 15th CEB and 1/84th Arty vets) to post messages and get responses to those messages. Use the Message Board to voice an opinion, ask for information, try and find a buddy. Just keep it clean. Opinions posted are nothing more than opinions - we all have them. Be considerate and do not post messages that are inflammatory or personal attacks.

2 December 2001
Starting to add over 130 photos Ron Younger (C Company) took during 1967. Thanks to Ron Titus (E Company) for taking Ron Younger's slides and scanning them as well as trying to identify where they were taken. Click Ron Younger to view. All photos should be posted by 9 December 2001.
Minor updates to Roll Call have been made.

10 August 2001
Don Anderson's (President, 15th CEBA) report about the 2001 reunion has been added. Click Reunion 2001 to view.
Riverine Operations 1966-1969 has been added. This 200 page monograph contains photos, maps, diagrams and charts about the history of the 9th Infantry Division in Vietnam and many of the Riverine operations are covered in detail down to company level. Also covered are the French riverine operations in Vietnam, upon which, the concept of the Mobile Riverine Force was based. Col Loper (CO, 15th Engineer Battalion, '67-'68) provided input to this monograph which was first printed in 1973.

14 July 2001
Congratulations to Paul Kasper (Co-founder of this web site)!
He was elected to the Board of Directors of the 15th Combat Engineer Battalion (CEBA) at the recent reunion. To read Don Anderson's report about the reunion, click Reunion 2001.
Mort Roth (BN S3) has forwarded an additional 21 photos that includes two photos of the "Jungle Crusher". A link has been added to access his new photos on the HHC Company page or you can go directly to the photos by clicking M Roth.
Hershel Hicks (D Company) submitted photos as a result of seeing photos of other vets he knew posted on the D Company page. Go to D Company to view the photos.
Added some links to Paul Kasper's web sites - go to Lost and Found. He is Webmaster for 12 sites dedicated to the 9th Infantry Division, AFVN, Veterans Help and many more.
Chuck Mandelbaum spent many hours reading15th BN ORLLs and Daily Reports at NARA in Maryland recently. Due to Chuck's input, the Roll Call pages have been updated with about 160 new names and information updates on another 40 vets. Also, due to his efforts a new page was added to the Roll Call pages titled In Memoriam and lists the 15th BN KIA by Company. Chain of Command was also updated as a result of his efforts.
Charles Houghton's trip to Vietnam (3/10/01 to 4/5/01) - Vietnam 2001. Some photos of Dong Tam, Ben Tre and Chau Duc have been added. Others to follow. Look in the "INDEX" for items marked "Photos Included".

29 May 2001
The World War II page has been slow to develop due to problems that Tom Lutz has encountered. Hopefully things will return to normal soon. His inputs have been outstanding.
Charles Houghton has forwarded all photos from his trip to Vietnam (3/01) and many additional photos will be posted (Vietnam 2001) over the next two weeks.
Photos have been posted on the D Company page. About 15 each from SSG Ron Rush ('67/'68) and Ray Jedynak ('66/'67).
Roll Call has been updated with 35 new names. D Company and HHC have the bulk of the additions.

16 March 2001
Charles Houghton (Platoon Leader D Company, '68/'69) is currently in Vietnam and will return in early April. See Vietnam 2001 for his pre-trip e-mail and his first posts from Vietnam. He will be sending additional e-mail from Vietnam and will be visiting Dong Tam, My Tho, Ben Tre, etc. Photos may have to wait until his return but e-mails will be posted as they arrive.
Added a new page 9th Division 50th Anniversary that has scans of the Division card that was distributed on 18 July 1968 and scans of the 8-page "Old Reliable" special edition newspaper that celebrated the 50th anniversary of the division.
Cultural War is a speech given by Charlton Heston to the Harvard Law School in February 1999 - not about the NRA.
An excerpt from the 9th ID Daily Log for 28 February 1968 (the day SSG Jimmy Todd, C Company was KIA) and the 6 page Division Situation Report from the same date, have been posted on the 15th CEB Operational Reports page.
5 new photos from Sgt Bullock (HHC) have been added click here.
From 1966 through 1971, Chris Noel had an AFVN radio show called "A Date With Chris" Go to Chris Noel for the story and photos.
Ron Titus forwarded 4 photos of Dale Robertson, June Wilkerson and Martha Raye visiting with the troops. Click Ron Titus/Gary Hunt Page 2 - bottom of the page.
Postscript: SFC Bob Lazzell (HHC) has informed me that "Colonel" Martha Raye is buried in the Post Cemetery at Fort Bragg, NC. Her burial was arranged by the Army Special Forces as a tribute to her efforts on our behalf. Among her many accomplishments - she was a comedian, actress, singer and nurse - was when she was at a Special Forces camp when it was hit. She stayed on and helped treat the wounded. I believe that was in the Soc Trang area.

11 February 2001
Roll Call has been updated with about 60 new names thanks mostly to Ron Titus and Robert Thacker.
Photos from Paul Kasper's January visit to Ft. Rucker (home of helicopter training and the MP school) Helicopter Museum have been added.
Dr. Robert L. Price sent me an e-mail about his assignment to the 15th Engineers in 1966 as leader of the Atomic Demolition Munitions (ADM) detachment. Although never deployed to Vietnam it makes for interesting reading.
Robert Thacker (D Company 68/69) forwarded 21 photos that are on the D Company page.
Ron Titus is actively locating 29 members of the 175th Engineer Company, 196th Light Infantry Brigade who were transferred to the 15th CEB in March 1967. Currently he has located 20 of the 29 vets. Since they were with the 15th CEB for only a short time, a new page Lost and Found has been added to help identify what companies these vets were assigned.
Joe Kolodziejski's USA tour page has been updated with five new stories about his travels around the USA this past Summer and Fall. Check out the last five entries in the Index.
Paul Kasper forwarded a number of 15th CEB and 9th ID Operational Reports/Lessons Learned (ORLL) from late '67 and early '68. Go to 15 CEB Operational Reports. All reports should be posted by 2/18/01.


15 January 2001
A few additions that include 65 new photos.
Check out the following:
Willie Bitz (A Company - '68/'69) Updated with 20 new photos
Ron Titus/Gary Hunt (E Company - '67)
Charles Mandelbaum (E Company - '67)
We are looking for photos from vets who were in D Company. Currently there are no entries on the D Company page.
Contact the Web Master to submit photos

17 December 2000
With the holidays only a week away this web master will be off the air for a while - only some minor updates over the next few weeks.





Much has been added

Both Charles Bullock (RVN '67-'71) has forwarded over 50 photos - go to the HHC Company page to view.

Also Willie Bitz (RVN '68-'69) has forwarded over 50 photos (only 12 posted so far) - go to the A Company page to view.

Paul Kasper has forwarded two items of interest. One is the history of the development of the flame units that the Navy used in the MRF - he participated when the Navy loaded Flame APCs onto their craft - go to the Flame APCs page.

Paul also forwarded photos of the Moving Wall that was in Franklin, NC this past September - go to the Veteran's Day 2000 page and select Moving Wall - Franklin, NC to view.

Photos of the Christmas card distributed to the 15th troops in 1967 - along with inserts - can be found on the Christmas 1967 page.

Finally, but not the least important, Chaplain Stan O'Loughlin (RVN '67-'68) has forwarded a devotional for the season. Visit his new page, Chaplain's Corner, to read his thoughts.

22 November 2000
Thanksgiving is fast arriving and a page has been added to the web site: Thanksgiving Day 1967. A military Thanksgiving card from 1967 and the inserts from LTC Loper, MG O'Connor and Gen. Westmoreland are included. A short story forwarded to us by Bob Lazzell is also posted there.
LTC Loper has forwarded a letter and some photos from his tour as CO of the 15th Combat Engineers: '67, '68.
Photos and a letter from Morton Roth (Battalion S3, '67 - '68) are posted on the HHC page.
A full update to the Roll Call pages have been made.
Thanks to Chris Colon, B Company, there are 35 new names and updates to existing 15th vet data. Most of the additions are for B and HHC Companies.
Chaplain Stan O'Loughlin has forwarded a Devotional that has been added to the Veteran's Day 2000 page. We hope that Chaplain "O" will be adding additional Devotionals over the coming months - will probably start a "Chaplain's Corner" page.


14 November 2000
The 15th Combat Engineer reunion for 2000 is history, see Veteran's Day 2000 for details and about 50 photos. Now we can look forward to the reunion scheduled for late June 2001 in Kentucky. Stay tuned for details.
The MRFA dedication at the Navy Memorial was moving and Chaplain Stan O'Loughlin's dedication at the 15th wreath laying at the Wall was very personal and also moving. See the photos for a better understanding. The day was not a celebration of us but rather a remembrance of those we left behind.


22 October 2000
The Roll Call pages have been updated - not many new names except for 20 in E Company.
A new page, Fire Support Bases, has been added. This page only starts to touch on the many FSBs the 15th Engineers built for the 9th ID. Any additional info will be posted once a month. Send new info to the web-master.
The Reunion is less than three weeks away. Joe Kolodziejski, our USA touring vet, will have a suite available for all to visit. Photos of his USA tour these last five months will be available for your pleasure. Also, copies of the OCTOFOIL magazine and over 50 copies of the "Old Reliable" weekly newspaper will be in the suite for you to enjoy (Thanks Mac - they will be returned to you immediately after the reunion).
Rooms are available so don't hesitate to make arrangements and join your brother 15th vets in Washington, DC this Veterans Day.
See the Reunion page for details.

1 October 2000
A clarification regarding the reunion - YOU DO NOT NEED TO BE A MEMBER OF THE 15TH CEBA TO ATTEND the reunion. All are welcome who are veterans of the 15th Combat Engineers.
A new 15th "Challenge" coin has been designed and is available for purchase. Go to the Home page to see photos and pricing info. Contact Chris Colon to reserve yours.
Courtesy of Paul Kasper, maps of Bear Cat, Rach Kien, Tan An and Dong Tam to the Maps page.
Courtesy of Steve Crecy, a copy of "Standing Orders, Rogers Rangers" from USARV, September 1967, haws been added to the Memorabilia page.

24 September 2000
The 15th Engineer Reunion will be held 10, 11 and 12 November 2000 in Washington DC. All vets, those still with us and the ones we left behind in Vietnam will be honored.
Go to the "Reunion" for additional details.
The 15th CEBA will have a hospitality suite with beer and soda open both Friday and Saturday night - you close it.
Joe Kolodziejski (our USA touring vet) will also have a suite available for anyone who wants to talk with him about the fellow 15th vets he has met with over the last 5 months. BYOB since Joe is tapped out. Many pictures and stories.
Joe was at the Kokomo, IN, Vietnam Veterans rally this past week and he said it was the BEST. Go to their web site at http://hcvvo.org and enjoy. He met a few 15th vets at the rally and one vet, Bill Henning and his wife will be at the reunion - why mention this, well his wife Reggi has been officially given a Beret by he Green Berets. We'll give more details after the reunion.
Chris Colon will be at the reunion with his newly designed 15th "Challenge" coin. You have to see this one - it is GREAT!
At 10 AM, Saturday the 11th, a wreath laying ceremony will be hosted by the 15th CEBA to honor our fallen. Chaplain Stan O'Loughlin will officiate.
At 2 PM we will participate in the MRFA plaque dedication at the Navy Memorial. No turf problems here - there is no Army memorial in Washington, DC, so you go with our better half - the Navy has a memorial and that will do just fine.
A new page has been added - MRF (Mobile Riverine Force) - that has two articles from the Purple Heart Magazine, 1997, about the MRF.
Paul Kasper, one of the founders of this web site, was involved in testing whether a flame APC would work on the boats of the MRF. The flame APCs worked extremely well and based on that information, the Navy designed boats that incorporated "flame" capability.
A few names have been added to the Roll Call page.
Check old orders and medal award paperwork - we need names of fellow vets and we know the names of all 15th vets are out there in your paperwork. Please take the time to look at what you have and see if there are new names that we do not have. Contact the Web Master with any new names.

3 September 2000
Have a great Labor Day weekend!
The reunion is coming up fast! See the Reunion page for details.
Roll Call has been updated with another 50 names and additional updates to individual listings. Most additions are for E Company thanks to Don Wills and Charles Mandelbaum (CO during 1967).
Some of Don Wills photos can be seen on the E Company page.
A couple of items have been added to the Memorabilia page.
The following has been removed from the home page. Just follow the instructions if you wish to have your name added to the distribution list for up to date VA information.
New Service For 15th Vets
Paul Kasper, a co-founder of this web site, is a volunteer worker for vets needing help getting through the VA maze of rules, regulations and paperwork.
He has set up a special e-mail distribution program through eGroups.com, to send current VA information out to all 15th Engineer vets.
He has inputted some of the e-mail addresses of 15th vets he is aware of. If you are not currently receiving VA e-mail from Paul and wish to be on the distribution list, just input your e-mail address below and click on "Join eGroups".

13 August 2000
Roll Call has been updated with over 200 new names. Thanks to Eddie Stancil, Don Wills and, again, to CWO Grimur "Mac" Magnusson.
The 4th of July link has been moved from the Main page. The page is available by selecting 4th of July.
A new page Hanoi Jane has been added thanks to Bob Lazzell. It is a short story of the making of the TNT movie "Gettysburg". You WILL enjoy the story!
A 1990 "Challenge" coin from SFC Brian Cracchiola has been added to the Memorabilia page.
Recently Paul Kasper has forwarded the information that the only POW from the 15th CEB was Harry Franklin Carver of E Company. He was with the Airboat platoon and was lost 4/10/68. In 1973 he was declared KIA - body not recovered.
Thanks to Bob Lazzell, two Mobile Riverine Force articles from a 1997 issue of Purple Heart magazine are being prepared for posting.
Many photos to be posted that have been submitted by 15th vets but it all takes time. Only three of us doing the postings - me, myself and I. Sure would like to see some from D Company.


5 August 2000
The following pages have been added:
Bobbie - Our favorite TV "Weather Girl" while in Vietnam. She provided much more than a short TV weather forecast each night. Visit her page and realize she really did care about all of us.
Dong Tam - Great aerial photos of Dong Tam and a new map.
Combat Artist - SP4 Ed Rohrbach's drawings and paintings as published in 9th Infantry Division publications. More to come than are posted.
Roll Call has been updated with over 50 new names as well as numerous updates of personal information. Keep those cards and letters coming.
CWO Grimur "Mac" Magnusson (Battalion S4, '67 - '68) has forwarded to me a wealth of information about the 15th Engineers and the 9th Infantry Division. Some of his photos can be seen on the new "Dong Tam" page. A few personal photos can be seen on the HHC Company page - good shot of LTC Loper also. Many more of Mac's photos to be posted.
Joe Kolodziejski, our USA touring vet, is back out west. He he visited Ft Leonardwood (tried to re-up him but he didn't accept). We will post updates as he is able to get them to us. Unfortunately, Boonie, Joe's traveling companion is no longer with him. Seems he was getting a little too aggressive. Joe will be at our reunion in November so make your plans now to attend. He has many stories about his travels and has/will have met with many 15th vets.
Seems the 15th Combat Engineer Battalion Association (15th CEBA) has downgraded our November Veteran's Day reunion to a "mini" reunion and has pulled the detail of activities they recently had posted on their site. If any of you live near, or are familiar with Arlington, VA, and are willing to help make this a great reunion, we will post any and all information that will allow those attending the November reunion to have a great time. Please contact the Web Master with your input.

What's New 23 July 2000
The 15th Combat Engineer Battalion reunion is scheduled for this Veterans Day and will be held in Washington DC. With a little over 3 months to go we will be posting updates and information as it becomes available. Go to Reunions for the current information.
The hosting organization for the Reunion is the 15th Combat Engineer Association (15th CEBA). Go to their home page for additional information.
There may be some confusion regarding the existence of this web site and also having a web site hosted by the 15th CEBA.
Both sites are dedicated to the 15th Engineers. This site is not affiliated with the 15th CEBA, other than your Web Master is a Charter member of the organization.
During the 8 months before starting this site, a few of us offered our services, photos and/or stories to the 15th CEBA for posting on their web site and were turned down. Just prior to starting this site (9 April 2000), I, your Web Master, had tentatively agreed to host the B Company page on their site but differences of opinion as to content and the lack of access to their web site ended the agreement.

Roll Call has been fully updated. There are now over 850 names. Please notify the Web Master with any additional names or changes.
Joe Kolodziejski, our USA touring vet, stopped by and dropped off some short stories of his travels and some (a lot) of pictures. His page has been updated and I have posted some of his pictures.
The Fun Stuff page has a few new additions - hope you enjoy them.

What's New 9 July 2000
Thanks to CWO Grimur "Mac" Magnussson a new segment "Chain of Command" has been added to the "Roll Call" pages. It currently covers the 15th Engineer Battalion between 8/67 and 8/68. With your help we hope to increase coverage to include the years 1966 through 1970. As with most information 30+ years old, there are errors of omission and plain old typing errors. If you have info to add or correct, please contact the Web Master.
The "Roll Call" pages continue to grow thanks to input from many of you sending in new names and updates for existing names on the lists. The next update, late July, will include close to 100 new names. Keep those e-mails and letters coming!
And from the never ending files of Paul Kasper a copy of the "9th ID Battalion Commanders" from 1967, with photos, has been posted. Additional information will be posted as I get the time to convert/splice photos.

What's New 23 June 2000
First field reports from Joe Kolodziejski about his travels and the people he has met are posted - click here for the latest updates. Go to Joe's page for the full story of his USA tour.
The "Roll Call" section has been expanded and by 25 June 2000 will be up to date. All companies are covered. Visit and see if you recognize the names of old buddies.
A few other items have been added, click "A River of Tears" to view a new poem by Mike Bridwell. On the "Fun Stuff" page there is a good item called "US Army Voice Mail". Added information about the history of the Engineer insignia to the "15th History" page.
As mentioned last month, an e-mail distribution service is available to all. The free service, from egroups, allows any member to sent mail to the entire group with only one mail "name" selection (Octofoil). The Octofoil e-mail group has been setup for all 9th Infantry Division veterans to send and receive e-mail as a group. Sign up and give it a try. You'll get VA alerts, virus alerts, jokes and much more. You can send out items of interest to the group, ask for help with a problem or whatever general information you feel the group might find interesting. Currently there are around twentyfive members. By consensus, we have agreed to keep religious and political commentary to a minimum.

Click to subscribe to Octofoil
Removed the US News and World Report - Alert - from the Home Page and posted it here.
- Special Notice -
The 1 May 2000 issue of
US NEWS and WORLD REPORT
The cover features a picture of a soldier in battle dress with the caption, "Vietnam's Forgotten Lessons, 25 years later does the military still remember why it lost?"
Every Vietnam veteran should be outraged!
To get further information and find out what you can do about this misrepresentation click
- Special Notice -
Removed the hyperlink to the on-line version of the Stars and Stripes from the Home Page and placed it here

Click the banner to visit.

What's New 28 May 2000
Memorial Day is tomorrow. Click here for a few thoughts.
Roll Call has been expanded. Only A and D Companies are not posted. Hopefully, the limited information available for A and D companies will be posted by 29 May 2000. Most of the effort, over the last two weeks, has been put into this page.
Joe Kolodziejski's USA tour has begun as of Saturday, 27 May 2000. Go to Joe's page to view some photos from his Brigantine, NJ tour kick-off.
Thanks to Paul Kasper, an "Octofoil" e-mail service has been added so all 9th ID (and anyone who is interested) can send e-mail to, and receive e-mail from, the group without having to maintain a long e-mail list. To sign up for the service go to http://www.egroups.com/invite/octofoil . Think of it as an e-mail "Message Board".
You can view (and sign if you wish) the Guest Book. Please take the time to sign in and let us know who you are and what we need to add to the site. Select "GUEST BOOK" from the frame on the left.

What's New 15 May 2000
Roll Call is partially up and running. Only B and C Companies are posted. More to come over the next few weeks. Send the Web Master additions or changes. Yeah, I promised everything would be up on the site by now - ran out of time, so bite me.
Added a section, After Action which has the full Operations report (18 pages) submitted by the 15th CEB to 9th Division in November 1967.
More information on Joe Kolodziejski's USA tour. His e-mail contact for the tour is joeski@prodigy.net. Send him an e-mail and meet him during his tour.
Posted some of Joe K.s photos - you will find them in B Company.
The 15th Combat Engineer Battalion Association is hosting a reunion 11/11/00 - see Reunions
Best Ranger Competition has been removed from the Main Page. To visit click Best Ranger

What's New, 1 May 2000
Since we have been online for only 3 weeks - just about everything. Our focus has been on getting the site up and operating. Please look at all selections in the left frame for updated material. The VA and Agent Orange pages give those needing assistance a way of getting help.
The B Company page has been cleaned up, added to and changed for faster loading.
The HHC Company page has been updated.
Joe Kolodziejski's USA tour is new and will be added to over the next five months.
We need your input - photos, stories and anything that will help all or some of us.
Stay tuned for "Roll Call" which will be published in two weeks. It will list all 15th CEB vets we have names of and e-mail addresses if we have them.
Any help you can offer will be accepted. Help us locate all 15th vets.